Electric vehicles (EVs) are becoming more and more popular on a global scale due to a number of issues, including pollution-related worries.
Future predictions indicate that the development of electric vehicles will increase.
Reducing our carbon footprint is, of course, the fundamental incentive for switching to electric transportation. However, a source of electricity must still be found, and power plants aren't exactly pollution-free.
There are currently over 5.1 million electric cars on the roads globally, or 0.6% of the passenger car stock worldwide. The International Energy Agency aims to increase the share of electric vehicles globally to 30% by 2030. Numerous factors, such as worries about pollution, are driving this exponential development.
Governments throughout the world are supporting the EV industry with subsidies and regulations, and customers are demanding low-emission commuting over the fossil fuel-powered vehicles that are destroying the environment.
In Singapore, there were more than 930.000 vehicles on the road in 2018. Only 707 of them were electric. That doesn't sound like much, but just five years before that, there were only seven electric vehicles which means that's a 10.000% increase (Source: Singapore LTA, 2018).
More electric vehicle charging stations and electric vehicle rental businesses are now appearing all over the island. With nearly two million electric cars purchased between them in 2018, Europe, the United States, and China again took the lead in EV sales. However, their share of all vehicles in the globe is incredibly small.
However, EVs are beginning to command a sizable market share in the Nordic countries. In Norway, which is hardly the most likely location for the launch of a transportation revolution, electric vehicles have suddenly become commonplace. More than 65% of new passenger cars sold in Norway will be electric by 2021, making it the world leader in the adoption of electric vehicles. Generous tax incentives and benefits like free parking have contributed enormously to this development.
Baca Juga:
---
---
Tesla, Beijing Electric Vehicles, BYD, and Nissan were the best selling electric car brands in 2018, but electric driving isn't just for cars. Around the globe, electric tuk-tuks and minicabs are also becoming more widespread. Not to mention laptop-sized super vehicles that you can carry in your bag, segways, and hoverboards.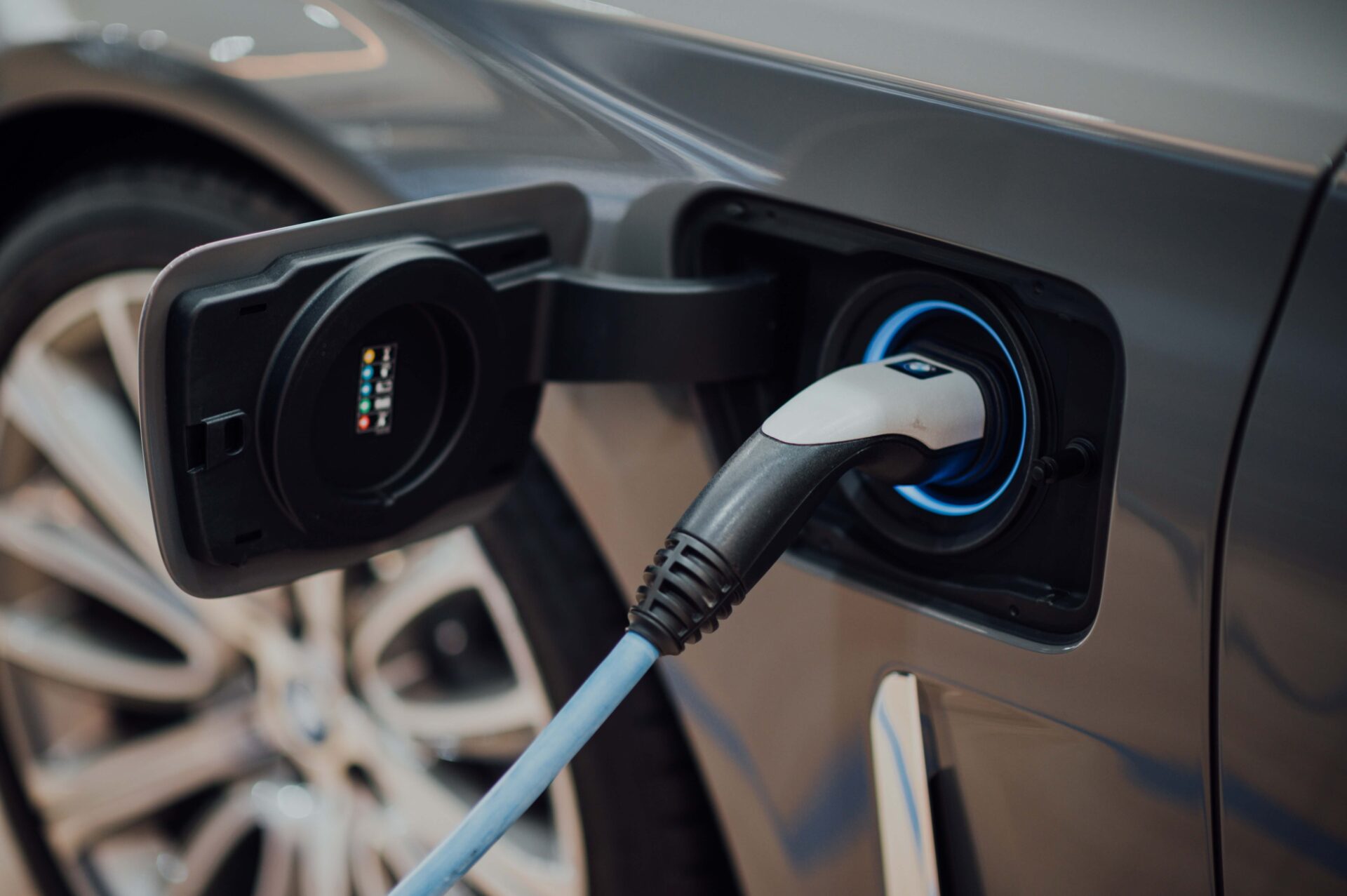 Illustration of EVs charging station. Source: unsplash.com.
However, you'll need the infrastructure to charge them as there are more electric vehicles on the road. A range of countries, including the USA, China, and India, have set milestone goals for the electric vehicle industry, including expanding the number of charging stations and eventually phase-out carbon-emission vehicles.
There will be a greater need for labor and resources as the electric vehicle industry expands. EVs are now far more expensive than a typical gasoline-powered vehicle. The cost of an EV is anticipated to be equal to the cost of a gasoline-powered vehicle within the next five years. People will then have no choice but to switch to an electric vehicle.
Reducing our carbon footprint is, of course, the fundamental incentive for switching to electric transportation. However, a source of electricity must still be found, and power plants aren't exactly pollution-free.
Burning coal, the energy source that produces the most pollution, still accounts for 38% of the world's electricity. In fact, while coal accounts for about 60% of China's energy mix, the United States still depends on it for the generation of more than 25% of its electricity.
Baca Juga:
---
---
Demand for power will rise as more electric vehicles and charging stations are built. By 2040, electric vehicles are predicted to increase world power usage by 6.8%.
However, switching from a gasoline-powered car to a hybrid or an all-electric one will really reduce emissions by at least 20 to 30 percent. And moving forward, that will probably be the most environmentally friendly mode of transportation.
To be sure, there are 3 reasons why electric vehicles (EV) are the future we need to anticipated:
This is a fantastic idea to reduce environmental harm and improve public health. Better air quality and fewer health issues will result from reduced exhaustion of harmful emissions.
Due to the lack of gears in electric vehicles, excellent driving conditions and simple controls are guaranteed. To control and enjoy a quiet, convenient, safe, and noise-free ride, just accelerate, brake, and steer.
Instead of using fossil fuels like gasoline or diesel to power their batteries, electric vehicles rely on electricity. It will be simpler for consumers to charge the batteries at a nearby station rather than stand in line at the CNG stations or gasoline pumps as more EV battery charging stations are now emerging.
References:
[1] Can electric vehicles go mainstream?
[2] Top 5 Reasons Why Electric Vehicles Are The Future Of Driving In 2022