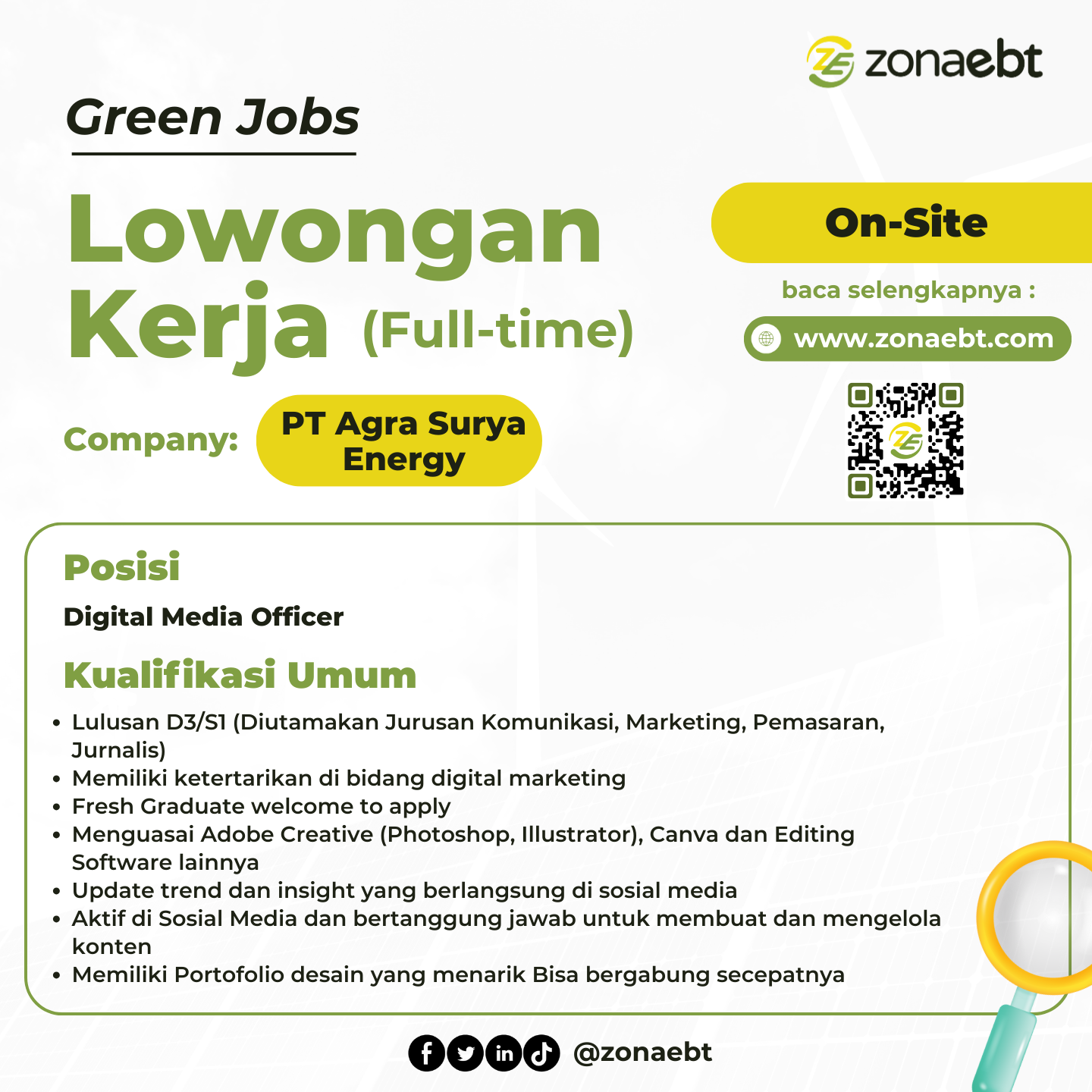 Kualifikasi Umum :
Lulusan D3/S1 (Diutamakan Jurusan Komunikasi, Marketing, Pemasaran, Jurnalis)
Memiliki ketertarikan di bidang digital marketing Fresh Graduate welcome to apply
Menguasai Adobe Creative (Photoshop, Illustrator), Canva dan Editing Software lainnya
Update trend dan insight yang berlangsung di sosial media
Aktif di Sosial Media dan bertanggung jawab untuk membuat dan mengelola konten
Memiliki Portofolio desain yang menarik
Bisa bergabung secepatnya
Deskrispisi Usaha :
Agra Surya Energy is Indonesia's growth green energy provider, with over 2+ years of superior customer service. We are a total solar energy company devoted to sustainability and energy efficiency. We believe the future is clean and green. With your help we are committed to creating it together.
Mari gabung GROUP KOMUNITAS GREEN JOBS, dapatkan update lowongan kerja terbaru melalui link berikut ini http://bit.ly/PendaftaranGreenjobsZoanebt
Pendaftaran Green jobs Digital Media Officer di link berikut ini :
Send Your CV & Portofolio recruitment@agrasuryaenergy.com Subjek Email: DMO – Universitas – Jurusan