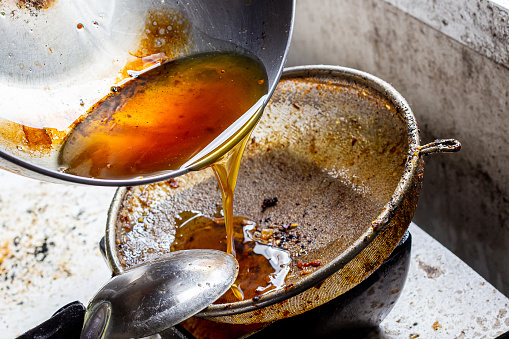 In the quest for renewable and sustainable energy sources, the use of used cooking oil as a biofuel feedstock has gained considerable attention. With its abundance and potential to reduce environmental impact, this often-overlooked waste product holds promise as a valuable resource for biofuel production.
The Abundance of UCO in Indonesia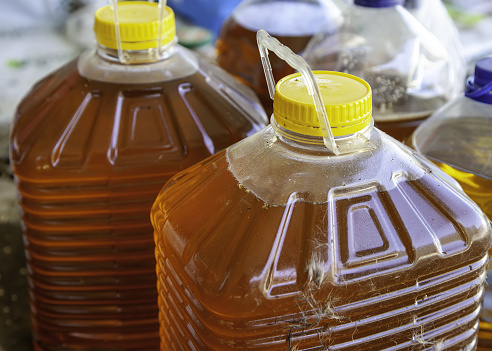 Indonesia has a great opportunity to develop the use of used cooking oil (UCO) into biodiesel. According to data from the Ministry of Energy and Mineral Resources, household cooking oil consumption reached 13 million tons per year or equivalent to 16.2 million kilo liters (KL) in 2019. With a potential used cooking oil of 3 million KL per year, well-managed used cooking oil can fill 32% of national biodiesel needs.
A study from the International Council on Clean Transportation (ICCT) entitled "Potential Economic, Health, and Greenhouse Gas Benefits of Incorporating Used Cooking Oil Into Indonesia's Biodiesel" states, Indonesia has a used cooking oil potential of 1.64 billion liters per year. The amount was obtained from intensive collection in restaurants, hotels, schools, hospitals, and households in urban areas.
The greatest potential for used cooking oil collection comes from urban areas. Collection from restaurants, hotels, and schools in urban areas can contribute 157 million liters of used cooking oil or the equivalent of 121 million liters of biodiesel. If the collection is expanded to the household sector, the total collection reaches 1,638 million liters or equivalent to 1,261 million liters of biodiesel.
---
Read more
---
UCO as Biodiesel Feedstock
Used cooking oil (UCO) is increasingly recognized as a valuable biofuel feedstock due to its abundance, renewability, and potential for reducing environmental impact. UCO is readily available from residential kitchens, restaurants, and food processing industries. Its chemical composition primarily consists of triglycerides derived from fatty acids found in various cooking oils, such as soybean, canola, palm, sunflower, and olive oil, as well as animal fats like tallow and lard. Biodiesel production from UCO involves transesterification, a process that converts the triglycerides into fatty acid methyl esters (FAMEs), the main components of biodiesel. This process can be carried out using methanol or ethanol as alcohol and sodium hydroxide or potassium hydroxide as a catalyst.
The use of UCO as a biofuel feedstock offers significant environmental benefits. It reduces reliance on fossil fuels and helps mitigate greenhouse gas emissions. Biodiesel derived from UCO has lower carbon dioxide emissions compared to petroleum diesel. Additionally, recycling UCO as a biofuel reduces the risk of improper disposal, which can lead to water and soil contamination.
Biodiesel produced from UCO can be used as a pure fuel (B100) or blended with petroleum diesel. Blending biodiesel with petroleum diesel provides compatibility with conventional diesel engines without requiring extensive modifications. The most common blend is B20 (20% biodiesel and 80% petroleum diesel). Quality control measures are crucial to ensure the performance of UCO-based biodiesel, including monitoring acid value, water content, viscosity, and contaminants, as well as employing proper filtration and purification processes.
---
Read more
---
Problems and Challenges
The utilization of used cooking oil (UCO) as a biodiesel feedstock comes with certain challenges and problems that need to be addressed. The main concerns is the high cost and price of both the raw material (UCO) and the end product biodiesel. UCO itself is usually purchased at a price of Rp 4,000, this price remains competitive with other buyers, because UCO is an export commodity that is much sought after. So the UCO price is vulnerable to price increases, due to high demand. Production costs are not cheap. There are many tools and processes that must be done to convert UCO into ready-to-use biodiesel. The market price of biodiesel derived from UCO is Rp 13,000, much more expensive than ordinary diesel which can be priced at Rp 5,150 per liter.
In addition to price issues, biodiesel is also still difficult to market, because biodiesel has not been popular among the public. Biodiesel buyers are generally only certain people who care about the environment. So there is a need for socialization efforts about biodiesel, its use and benefits for the environment.
#zonaebt #sebarterbarukan #ebtheroes
References